suruchi misal house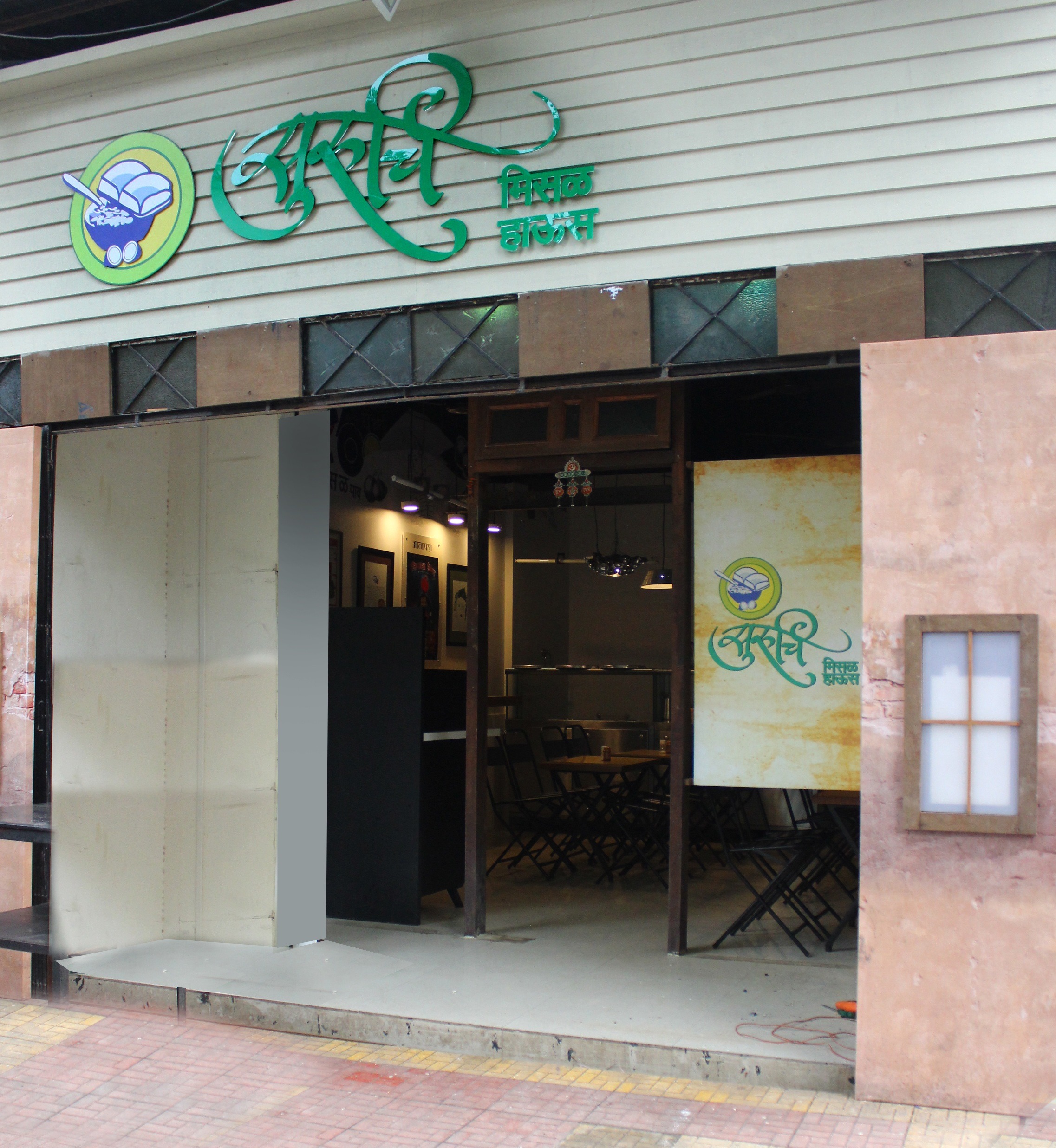 A food joint of a leading brand in food industry.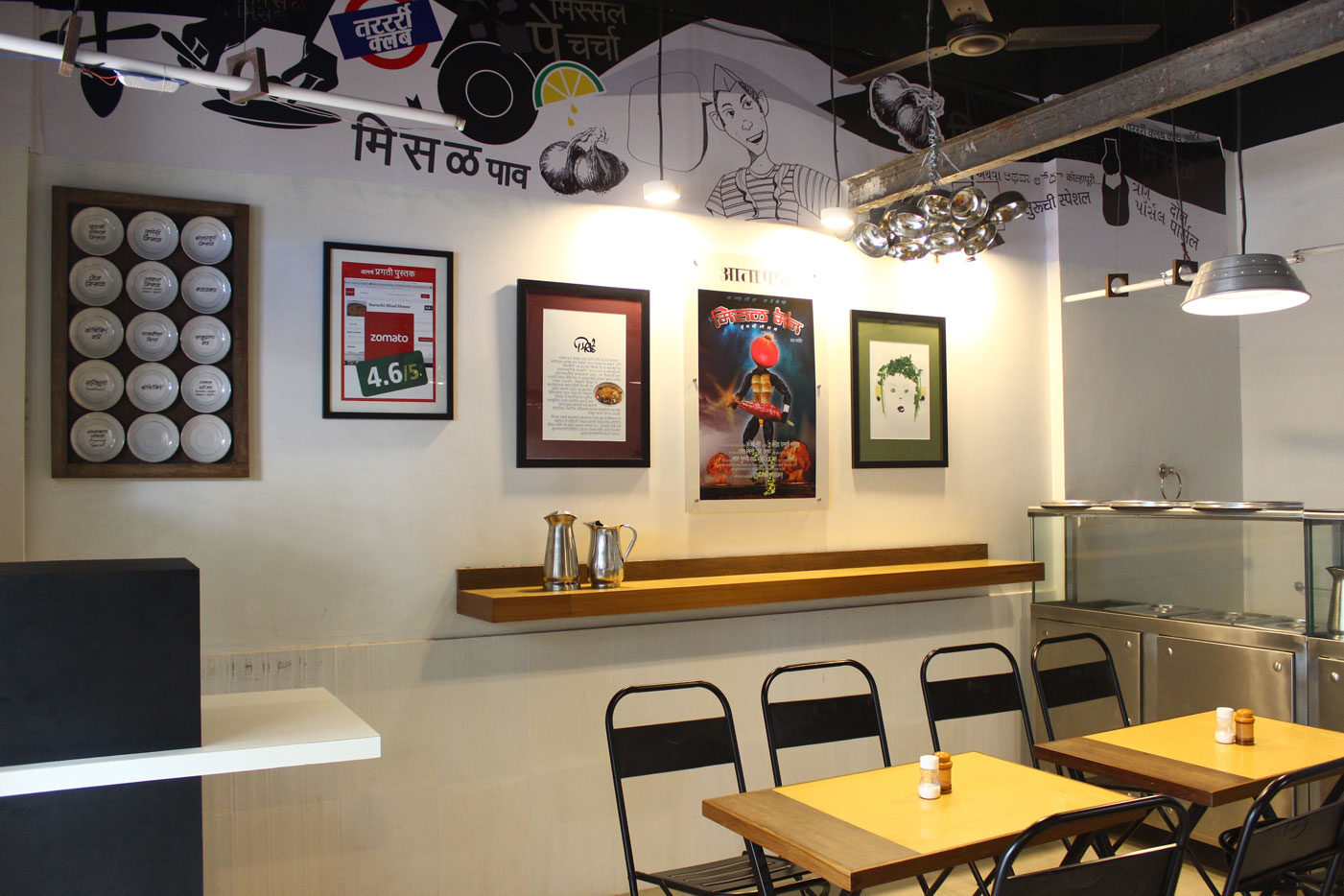 Customer engagement through graphic wallpaper print while they await their dish.
The ambiance moves you as if you are uncovering a secret.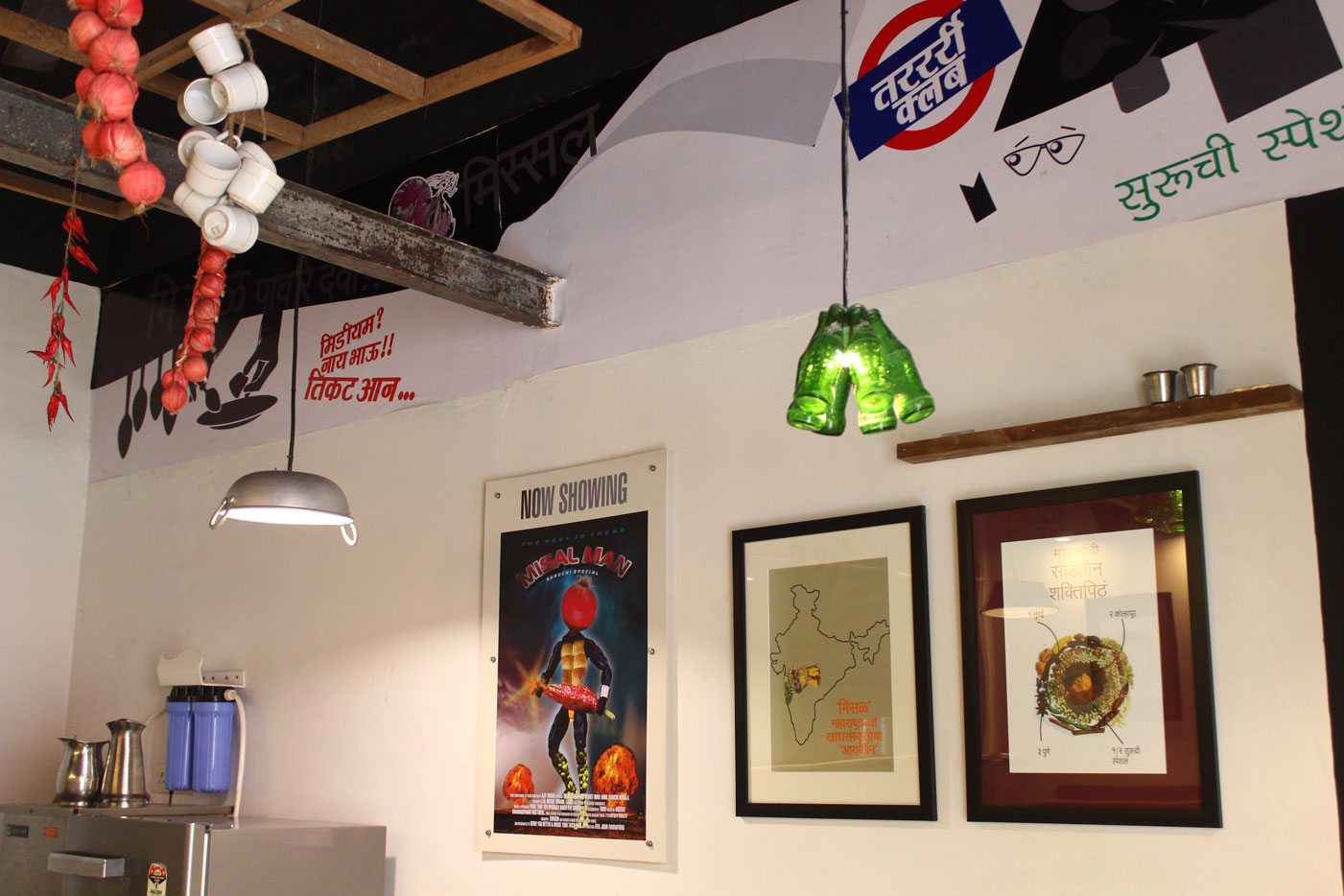 The brand had received major accolades on its taste & now laurels on its look.
.
Movies & food are two huge favorites, a movie poster with Misal ingredients connects foodies instantaneously.
.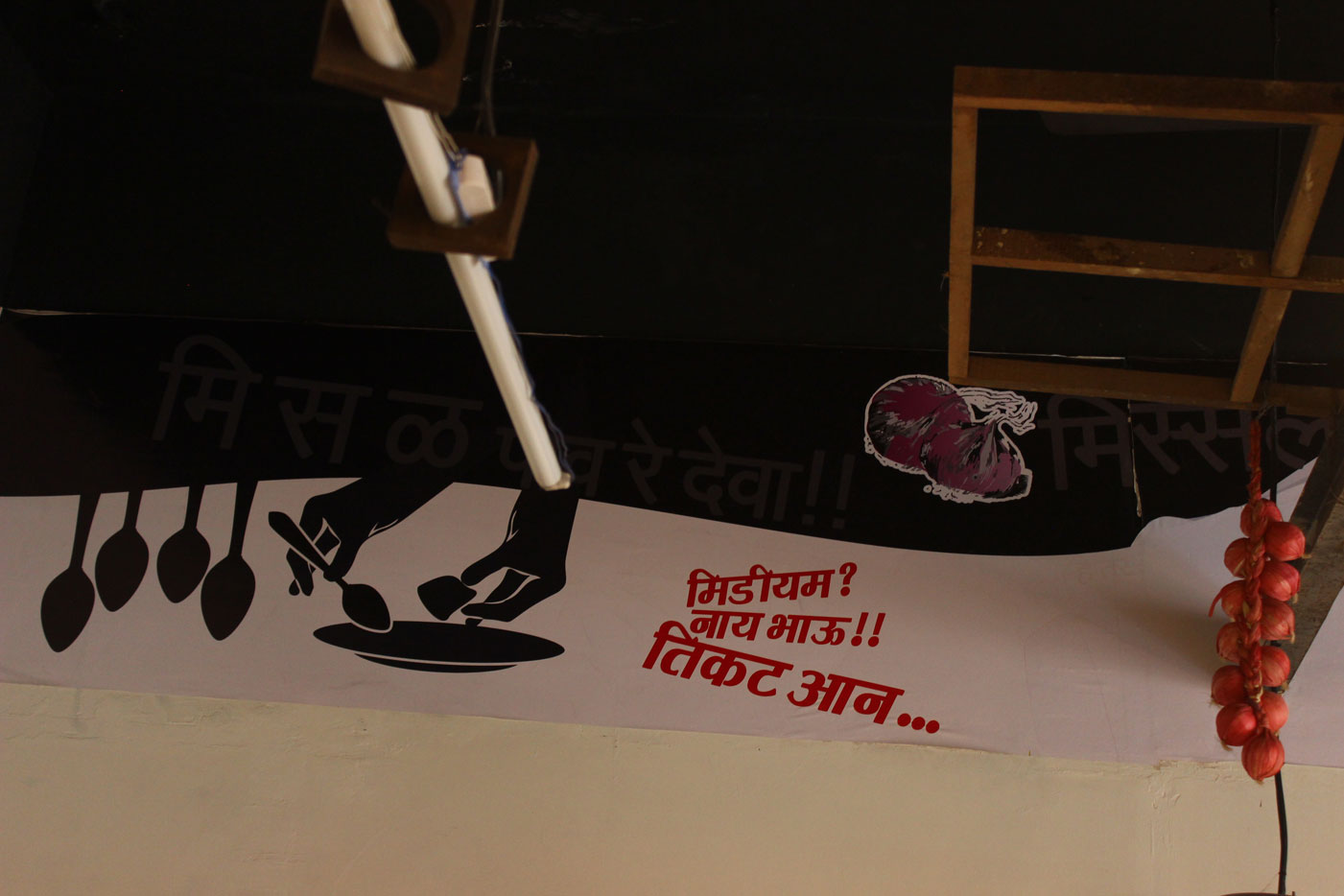 History of Misal hoards the wall.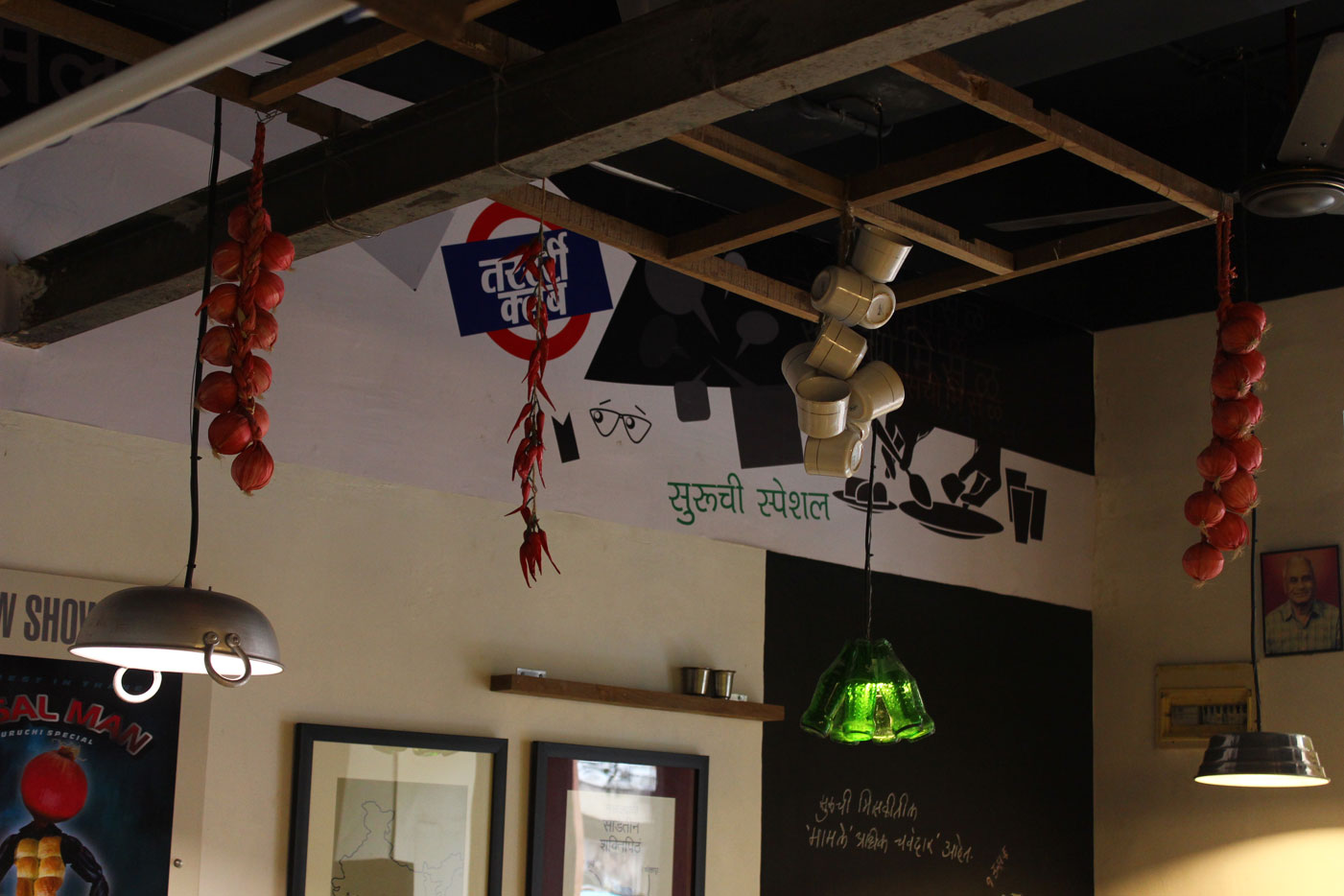 Although the joint doesnot serve tea, traditional tea cups hung here correlate customers with traditional food dishes like Misal.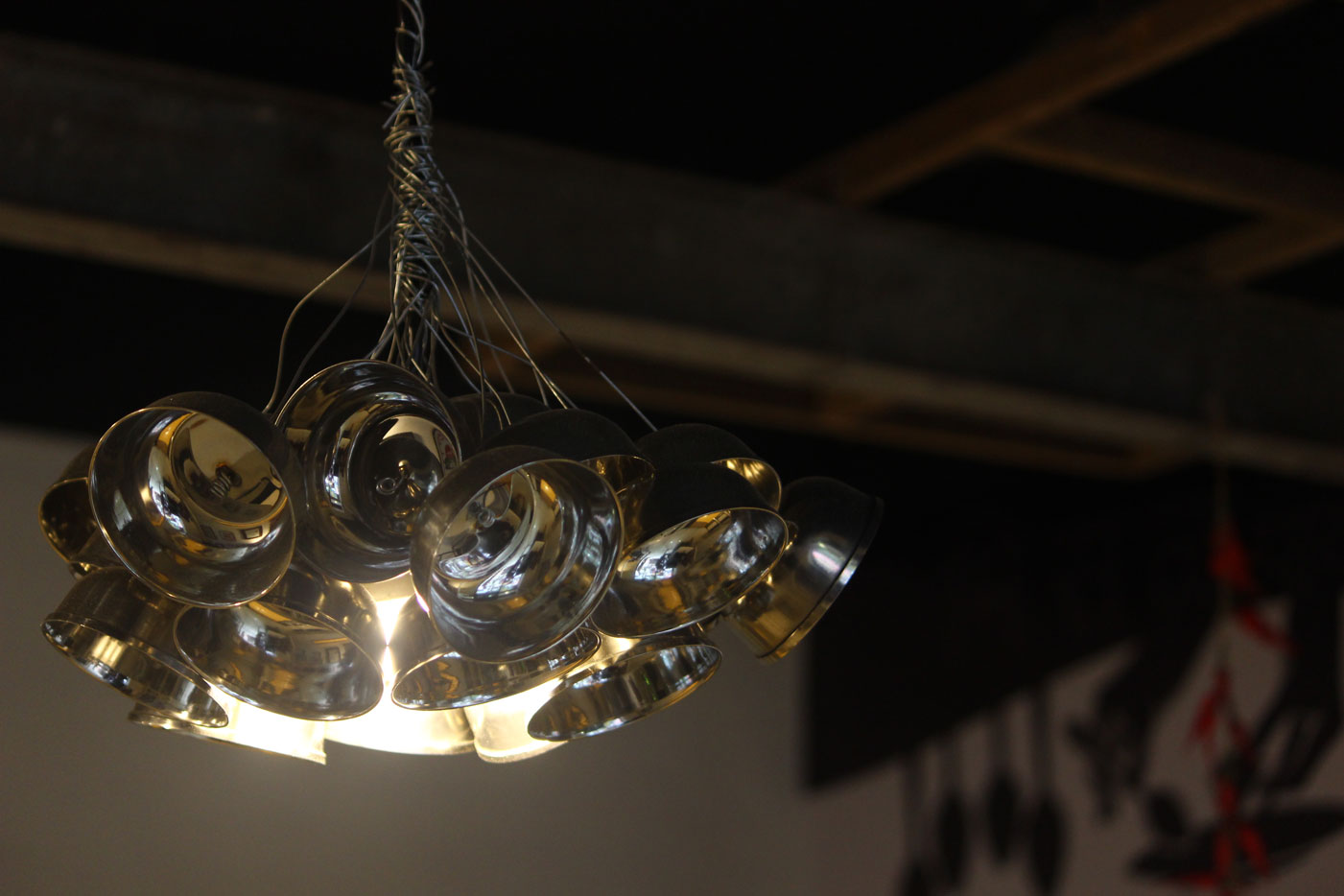 …and through steel bowls.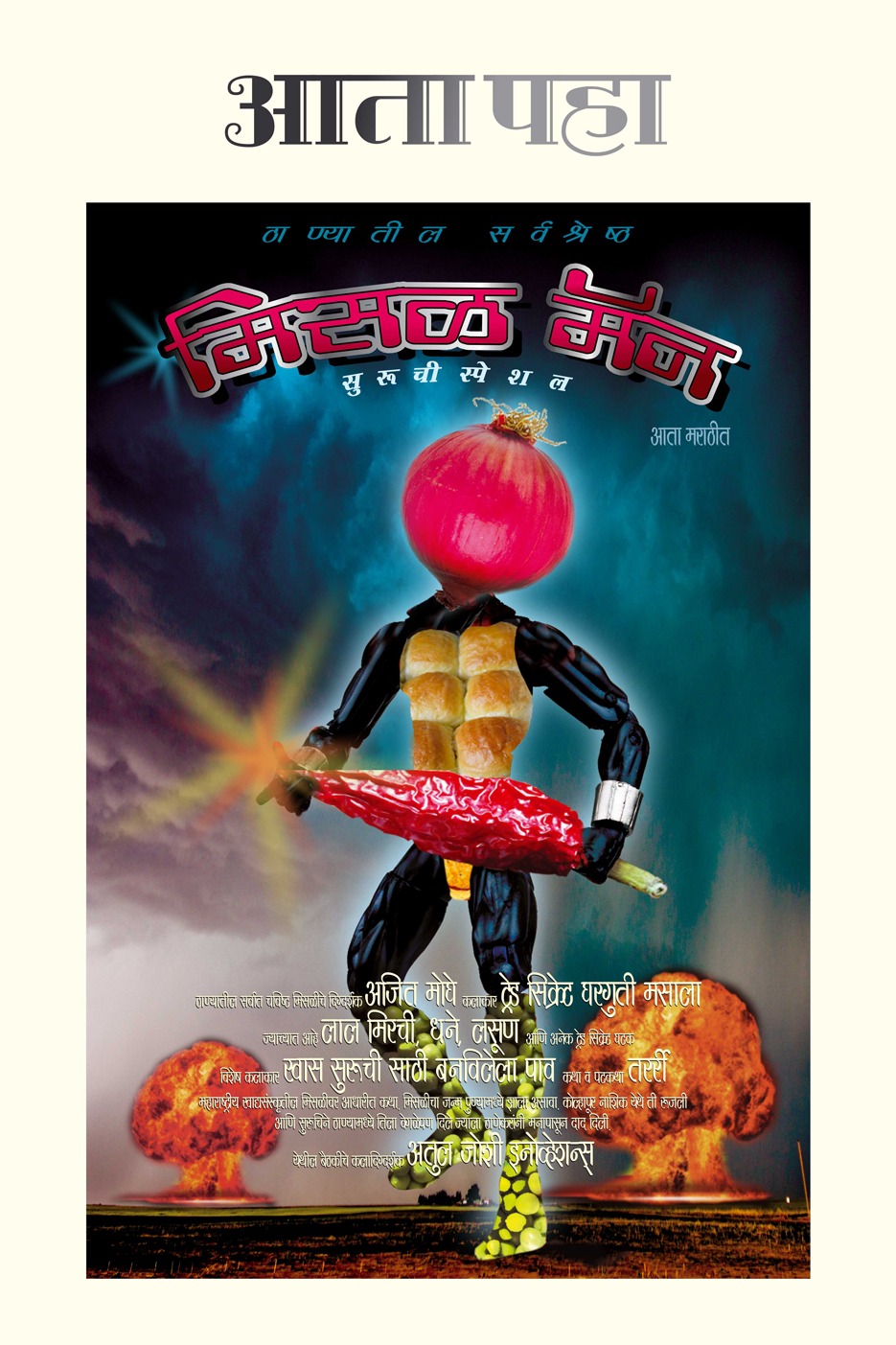 Graphically represented Misal Man helped the brand to get mileage & worked as brand ambassador.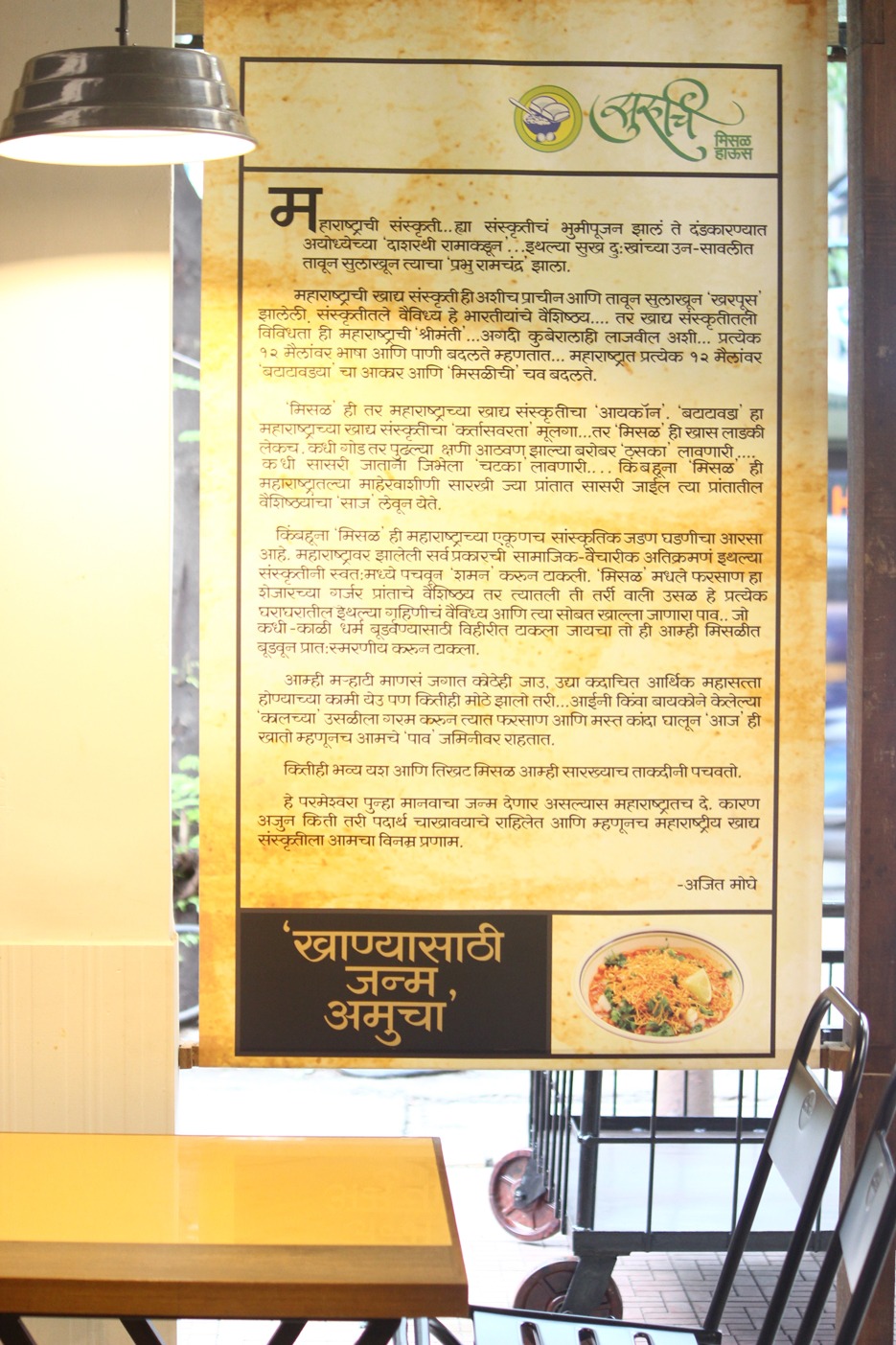 Suruchi Misal philosophy penned through graphic visual.
.